AMAZING GRACE!
Created on Thursday, 10 May 2018 11:38
|
| Print |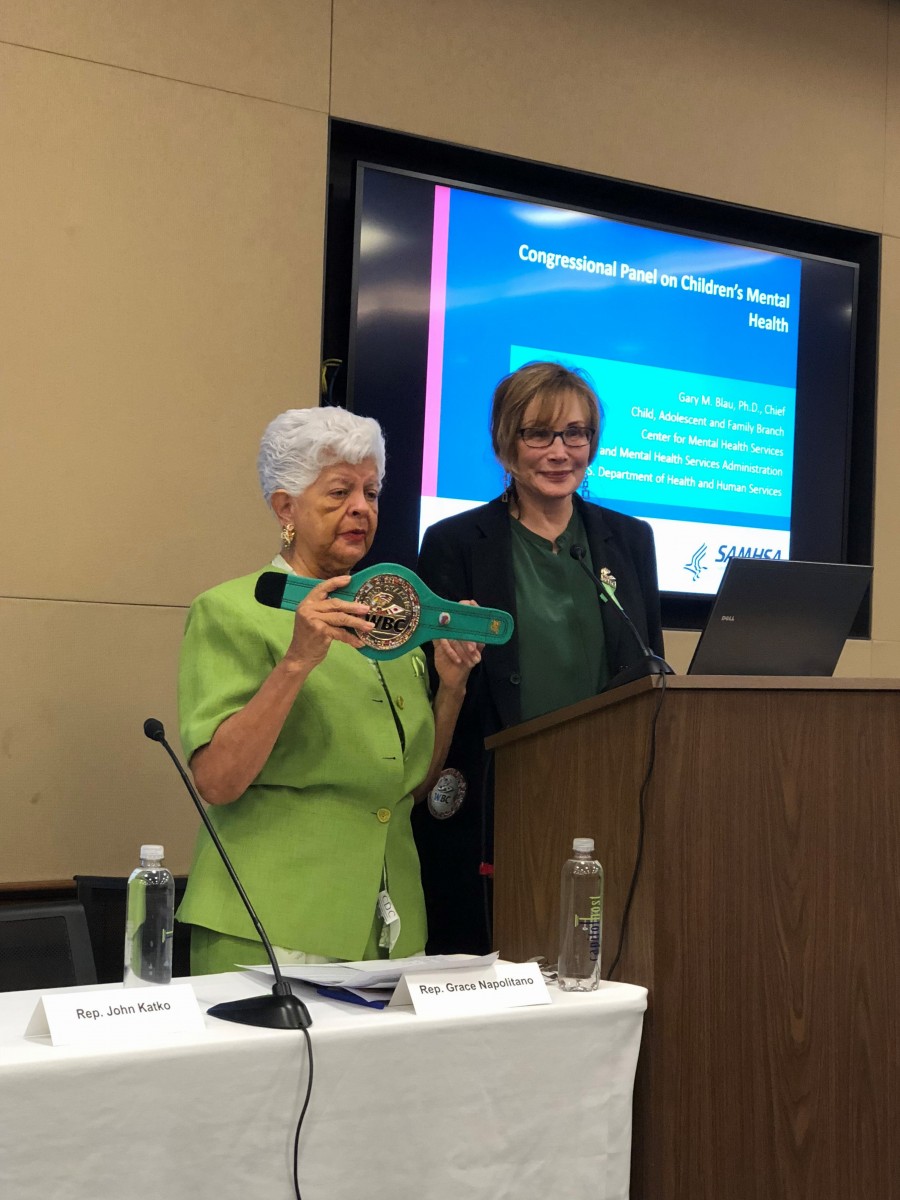 The World Boxing Council and WBC Cares President, Jill Diamond, opened Congresses, Children's Mental Health Awareness Day.
The WBC proudly wears the green ribbon, symbolizing Mental Health Awareness over many years, thanks to Congresswoman, Grace Napolitano, who displays the green mini belt for all to see.